Which is the best DS emulator for PC?
Desmume, The Best Nintendo DS Emulator with the Highest Compatibility
DeSmuME: Best Open Source Nintendo DS Emulator
The free and open-source DeSmuMe is one of the best Nintendo DS emulators for all major desktop platforms, including Windows, Mac, and Linux. It supports both 64-bit and 32-bit operating systems and offers various graphics customization options. This emulator also includes a cheat code manager, USB controller support, and a 'save slot' feature that lets you continue from where you left off.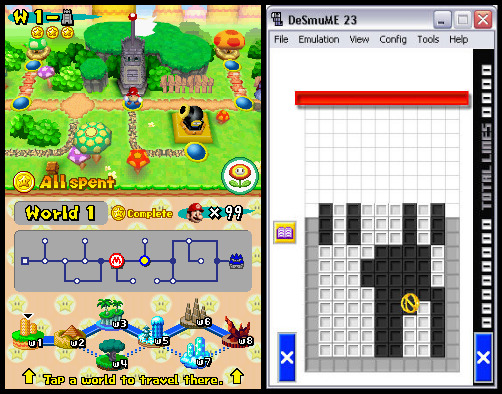 Do note that to run on Windows devices, DeSmuME depends on Microsoft UCRT DLLs. If you are unsure whether these DLLs are already installed on your PC, download and run this pre-requisites installer from GitHub (Free) first. Also, Windows users should patch the most recent stable release with an auto-build from here. Mac users should use this link instead, while Linux users can install the latest version using Flatpak.
Pros: Multi-platform availability, Customizable, USB controller support, Save Slot
Cons: Wi-Fi not supported
Platforms: Windows, Mac, Linux